Private Investigator and owner Thomas Mitchell has extensive training as a detective in crime scene investigations and homicide / sex crimes advanced investigative techniques, including advanced interviewing and interrogation.
Types of Investigation Services
Background Investigations
Spousal infidelity investigations
Insurance/Injury fraud surveillance
Workman's compensation cases
Expert/Covert Surveillance video recording
Minors placed under surveillance to determine drug/alcohol abuse, hanging with the wrong crowd and/or poor judgement.
Obtaining statements from witnesses, victims and suspects.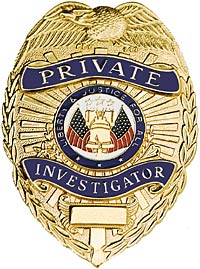 Person Search
Address Search
Vehicle Search
Social Security Search
Corporation Search
Criminal Search
Civil Judgement
Phone Search
Comfort Zone Security, Protection and Investigations is a St. Louis based private investigation firm offering both information and protection to individuals in domestic or legal disputes as well as businesses affected by crime.
Need a private investigator? Call us today and get into the Comfort Zone.